Bridges operation in the Netherlands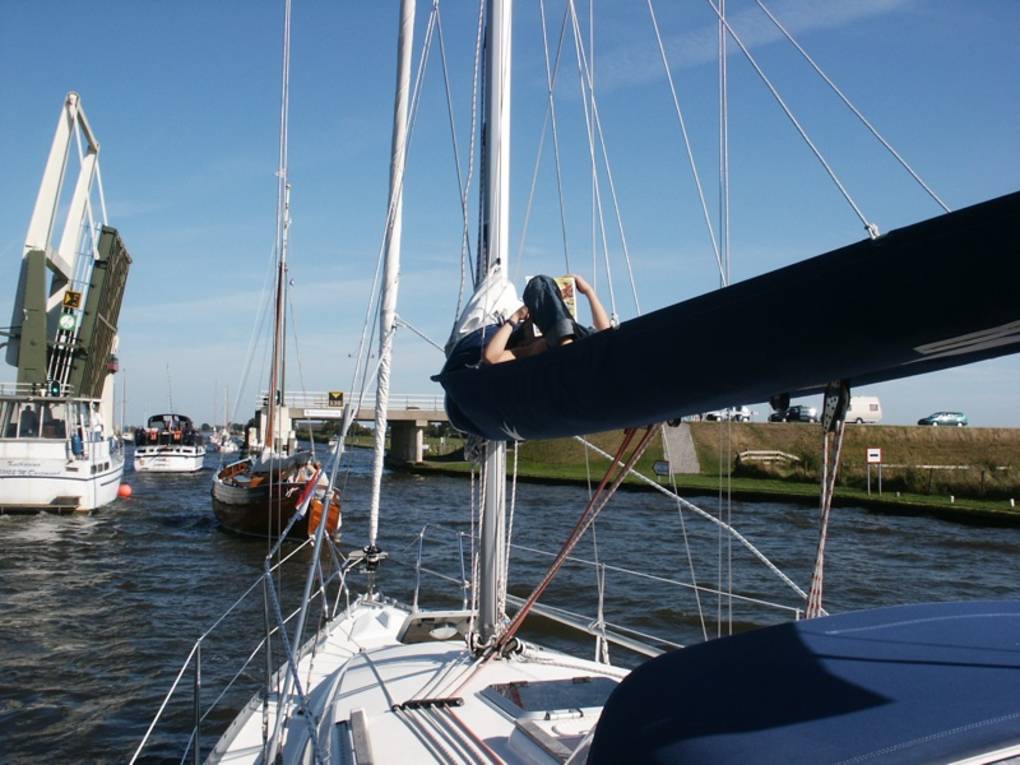 Although Friesland nowadays has quite a number of aqueducts, the remaining bridges are operated intensively during the sailing season to make it easy for all water sports gasts.
The daily bridge operation starts at the 1st of April and ends on the 31st of October, including Sundays and Holidays.
from 09.00 to 12.00 o'clock
from 13.00 to 16.15 o'clock
from 17.15 to 19.00 o'clock
* During the months June, July and August all bridges are operated until 20.00 o'clock. Boat charter in Friesland therefore has very few limitations.
Common rules and regulations for bridges and sluices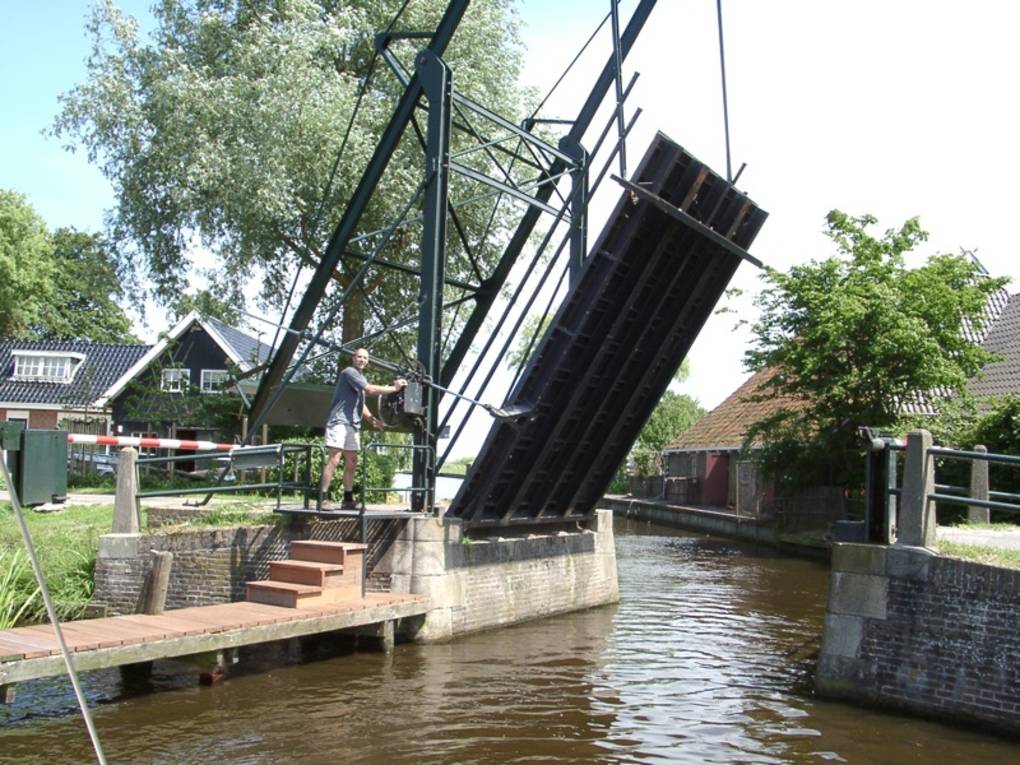 Always wait in line at bridges and sluices, until it is your turn.
Always follow the advice of the operating staff.
When road traffic is very busy, water traffic will be gathered together before the bridge is opened.
For more information regarding de operating times and deviations, surf to bridge operation time table.
All provincial bridges and sluices are free of charge! For some communal bridges in Friesland the fees are still collected in the old-fashioned way: a wooden shoe on a rope is swung to you by the bridge keeper. The fees can vary per bridge/sluice and are indicated at each bridge. Sometimes a fee is charged at once for more than one bridge or sluice. Although the fee is relatively small, the nostalgic wooden shoe will not be seen as much in future due to computerization and the construction of aqueducts.
The wooden shoe on a rope is very much likely to become a passing tradition.
Rent a boat