Inventory
What to bring with you?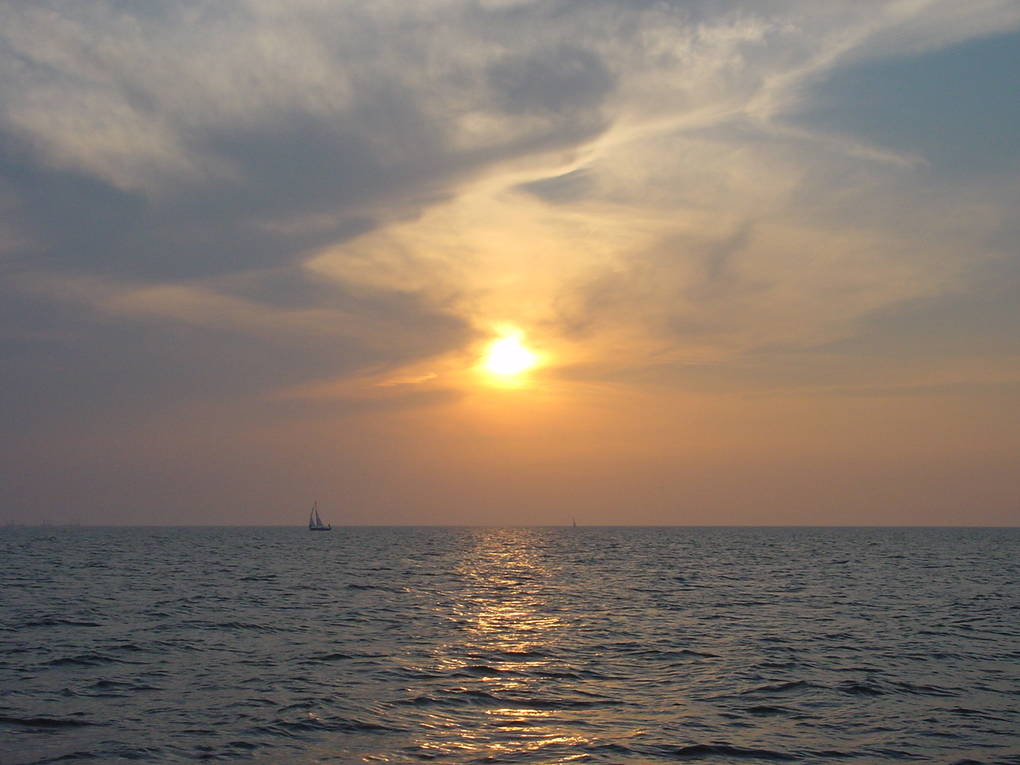 On board there is a complete kitchen inventory, suitable for the number of passengers and crew. You do have to bring your own bed linen, sheets and quilts or sleeping bags.
You can best tune in your clothes to the weather of that season. For rainy days we offer the possibility of renting you sailing clothes, and furthermore we advise you to bring sailing/rubber boots. We of course supply you with life jackets, without extra charge. You can also bring along your favorite cd's to create the perfect atmosphere during drinks. It is also advised to bring along some groceries for the first days on board. If you like, you can e-mail us your grocery list a couple of days before your arrival. Our local super market will bring the ordered groceries to the harbor for you. Once you are on your way, it wont' be a problem to do some more shopping in one of the picturesque Frisian towns.
Inventory on board: For example aboard the Friendship 28 MK III
Sail wardrobe: Lazyjack/1 Genoa 1 bracket/1 cockpit cover/2 Lierhandles:
Navigation: 1 compass/1 Koerslineaal/1 card passer/1 Log/depth sounder 1/1 Vhf 1 G.P.S./1 binoculars/1 Horn/1, Almanac volumes I and II /2 currents maps/3 Yachts cards/1 Friesland map 1 Board book/1 FIRST AID drum.
Dagsein motor Dagsein anchor ball/1 cone 12 Anchors + line/4 mooring lines/1 long line 2 Ground pins/1 Radar reflector/2 fire extinguishers/1 Lifebuoy/ 3 Life belts 1 Set flares/1 Lifeline Miscellaneous: 1 Puts/1 Dekschrobber/1 boat hook/1 Flag Ned./1 German Flag/flagpole/dustpan and brush 1/4 fenders/1 portable Spotlight/1 Gereedschapkistje.
Kitchen inventory: 6 glasses/6 shot glasses/6 cups/6 small dishes/6 large dishes/8 forks and knives 8 spoons and teaspoons/6 soup bowls/1 can opener/1 bread knife + bread shelf 1 Potato peeler/1 wooden spoon/3 serving spoons/1 Soup spoon/1 cheese slicer Grater/cucumber slicer 1/2 Stock buses/1 coffee- filter/1 Tea pot 1 Kettle/1 frying pan/4 pots and pans/1 bread dish/2 scale/1 Colander 1 salad set/1 Guard/1 juicer/2 coasters/1 Flame distributor/bin/Ashtray 1 1 1 fly swatter/.
6 Pillows + covers (on request)/8 clothes hangers.
Boat rental Holland